10 Easy Online Jobs You Can Do With Your Phone (Skills To Have And Where To Apply)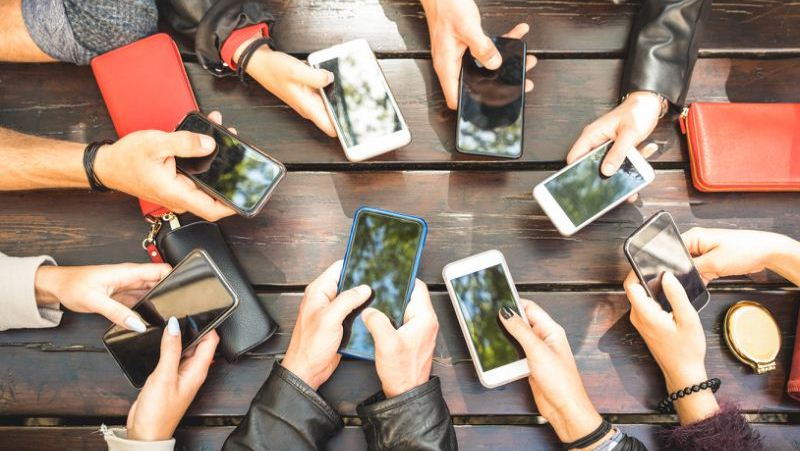 Online jobs that can be performed with just your smartphone
Skills needed for each category
12 popular sites that hire online phone workers
You carry it with you wherever you are. Heck, you can't even live without it. So why not use your cellular phone as a money-raking instrument? It seems too good to be true, but yes, you can have an online job by just clicking your phone or talking through it.
It is now a solid fact, around 61% of the world's population today have smartphones. Realizing this, business strategists exploit the idea that the cellphone is a very potent weapon that can be used to generate whopping revenues.
It is quite clear that the number of mobile phone users will certainly skyrocket to even greater heights in the next few years. It is indeed a wise move to get yourself into the cellphone money-making trend that will surely be very commonplace not too long from now.
Can it be done? Albeit easily? Fortunately for anyone who owns a phone, the answer is yes… although the easy part is a relative answer.
Here are online money-making tasks that you can perform with your phone:
1. Text Entry
In this job, you'll be looking at a source document and entering some data into another document. Of course, this is best done with a laptop or desktop computer. But actually, some online companies don't really care if you do it by phone or with a standard computer keyboard as long as you can deliver quality output.
The challenging part of this job is that sometimes, there will be clients who will send you photographs of hand-written documents that will be very hard to read. The remedy to this would be to enhance your vocabulary and work on your research skills.
Skills needed:
knowledge about word processors and common text-based apps
touch typing (when typing with a keyboard)
ideal typing speed
accuracy and attention to detail
For a better understanding of data-entry jobs, read this.
2. Technical Support
This is something that belongs to virtual assistance. You can do it through chats or phone calls, as long as you can give clear and comprehensive assistance to your clients. In doing this, however, you need to be sure of your internet connection or phone signal stability because obviously, you wouldn't want to spurn your clients into anger with choppy conversations.
Being a techie is a huge plus for this job, in addition to being an engaging conversationalist. You don't need to talk always though, because there are actually chat-support jobs in which all you do is type some instructions and send them to your clients.
Skills needed:
good communication skills
high typing speed and accuracy (for chat support)
in-depth knowledge about the job description
3. Voice-Over Acting
This one might be quite new to you, but such an online job does exist. Although this one can be better accomplished with a mic and a computer, some people who are into this job actually started with just their phones. One popular online job in this category is audiobook narrating. Read about it here.
Doing voice-over takes a lot of guts and practice time. It is one of the strangest jobs in existence but actually, it is among those jobs that have the lowest competition. Only a few people are trying this out so your chance of getting hired will not be that difficult, that is if you have the innate talent already.
Skills needed:
good communication skills
proper enunciation and pronunciation
basic audio recording knowledge
4. Online Teaching/Tutoring
Like most online jobs, this one is done better with a desktop computer, a camera, and a good headset. But just very recently, some online companies now hire educators who are willing to do their jobs with just their phones. In choosing this, you need to have a real quiet spot though to prevent noise interferences from the surroundings.
Becoming an online teacher with just your phone isn't a very good option though if you wish to be really serious with this career. Although some online companies really do hire teachers who just teach with their phones, most companies really prefer those who own laptops with stable internet connections.
Skills needed:
good communication skills
in-depth knowledge of a chosen subject
For a better understanding of online teaching, read this.
5. Photography
Although what I'm implying here is not the job of taking photographs of pretty models and breath-taking landscapes, you can actually earn by taking pictures of surrounding objects. Many online companies do solicit pictures from freelancers who capture images with their phone cameras.
Such pictures will be used to train artificial intelligence systems into mimicking human perception of real-world images. Many freelancers are actually doing this as a side-hustle because they can earn small amounts that they can withdraw and use in their daily spending habits.
Skills needed:
natural light utilization
proper angling and framing
basic knowledge about digital graphics
Learn how to make money with photography online here.
6. Vlogging
Some people want to start their own vlog channels, but are hesitant to take action because they can't afford expensive vlogging equipment. But here's the thing: many successful Youtube vloggers actually start with just their phones. As they gain some popularity, they later invested in better equipment to further their careers.
Amazingly, some vloggers still continue to capture themselves with their phone cameras even if they already own better cameras. Wanna be a vlogger but are drawn back by your inability to buy a good camera? Stand up and do it. You're just making excuses!
Skills needed:
good communication skills
in-depth knowledge on a chosen subject
basic video editing skills
Read this to learn vlogging without any camera.
7. Online Researching
Rating search results, evaluating web content, answering search query questions – these are the typical tasks of a researcher. This is one of the newest online jobs in existence. In addition to the cool knowledge of being able to do it with your phone, many online companies actually accept workers of this kind even without a specific educational background or college degree.
Although almost all kinds of smartphones can be really used for this job, the typical apps and their versions will never be enough for most of the tasks assigned to you. To have an edge and a greater chance for this job, you need to install the latest internet apps and OS for your phone or tablet.
Skills needed:
knowledge about search engines and SEO
knowledge about internet trends
Read this to learn how to make money doing internet research.
8. Video Editing
Okay, we're not talking about making a whole HD movie here. What's implied here is that with your phone, you can edit video clips and sell your services on freelancing sites. Related to such a task is editing sound and making company logos for various web businesses.
Also, if you work on your editing skills and bring them as close to perfection as possible, it will be hard for people to distinguish if you edited a certain video with just your phone or if you did it with a laptop or a desktop PC. Such a skill level is a bit hard to attain but with patience and persistence, you can surely have it.
Read this article for a better understanding of video editing.
Skills needed:
cutting videos
sound syncing
subtitling
basic knowledge about digital graphics
9. Copying and Pasting
Copying and what? It sounds strange, but yes, such a job is real! By copy-pasting data from a document into a spreadsheet or database program, you can actually earn some income. Another job in this category is embedding ads in social media pages owned by many internet companies.
Web advertising is what keeps the internet continue to run and such an industry is always looking for people who will post ads constantly. Another job that fits this category is related to the text-entry job mentioned in the first item. some companies actually hire people that can copy and paste information from a document into a database program.
Some businesses also hire people that can copy and paste items from a document into another document. That's a bit strange and would appear pointless to you, but such a kind of job really does exist. And the even cooler thing is that you can do it with a standard smartphone.
Skills needed:
knowledge about word processors and common text-based apps
knowledge about proper text-formatting
accuracy and attention to detail
basic knowledge about web advertising
10. Product Reviewing
Many bloggers and vloggers are actually paid with great piles of income by writing and talking about the good and the bad of some products. With your mobile phone, you might not be able to do exactly that. You can, however, be an app tester, a product rater, or a reviewer of almost all kinds of products that can be bought online.
Your job will be simple, clicking on stars, like buttons, and giving rating numbers that can help people be aware of the quality of certain products before buying them. Many online sellers are highly dependent on aspiring reviewers like you, that's why you have a very high chance of getting hired.
Skills needed:
good communication skills
in-depth knowledge on a chosen subject
basic knowledge about e-commerce trends
knowledge about product comparisons
knowledge about product pros and cons
So far, those are the most popular online jobs you can do with your phone. Now the next part is, where can you apply for such jobs?
12 Companies that hire online phone workers
Here are some sites that you should check out:
1. Intellicheck – Your job in this company could be about dealing with phone calls to help businesses enhance their marketing strategies. With the data that you can give, you'll be providing insights and up-to-date ideas about the current trends in the market and about the latest traits that people show in their buying habits. You could be paid $0.90 per phone call.
2. Nicetalk – Situated in China, this is currently the most popular English Second Language company that lets their teachers work using only their phones. You will be required to install their app, which must also have a non-outdated Android or iOS system. In addition, you must also have a stable internet connection and a decent English-speaking capability. As indicated on their website, you will be paid $10 per hour.
3. Appen – This is where you can work as an online researcher or search result evaluator. In applying for jobs on this site, you may need to work through the application process with a laptop or desktop computer. But once you get hired, you may already do any task with only your smartphone.
4. Task Rabbit – Flexible work, at your fingertips – that's their tagline. There is a variety of tasks you can get from this site. Such tasks include: sending messages, graphics design, and writing. Most job openings are within select US states only.
5. Palfish – Also an ESL company, the working system for this one is very similar to Nicetalk. Since this company is unlike most of the online teaching firms on the internet, it doesn't really require their teachers to have previous experiences in working as an educator. Payment is $14 – $22 per hour.
6. Clickworker – This is where your phone photography skills could work to your advantage. In addition to taking pictures, you could also be tasked to work with audio recordings, video clips, correct textual errors, answer survey questions, and categorize various sets of data. Payment rates will vary depending on the amount and quality of your work output. You could be paid on a weekly or monthly basis.
7. Directly – Focusing on AI research and development, they offer solutions for machine learning while at the same time, offering career opportunities for online workers. Here, you can work as a chat support personnel for a variety of topics. You can provide support and guidance for gadgets, game consoles, web resources and so much more. Payment is dependent on the number of support chats you can handle.
8. Isoftstone – This also pertains to online researching. You could also be tasked to provide audio recordings, photos, and videos for AI training and analysis. During the application process, you might also need a laptop or desktop PC as some of the data forms you will be asked to fill out need those machines. While doing the real job, all you need to have is your phone installed with the app that they provide and an updated Android or iOS system.
9. AppNana – Viewed by some as nothing but an online scam, you can actually earn points by installing their app on your mobile phone. Once you've done so, you will be given the task of a mobile app reviewer. You will be downloading or viewing various kinds of cell phone or tablet programs, and video games. People who are into this gig claim that for every 23,000 points you earn, it could be converted into $1.
10. Gigwalk – Although this one doesn't really belong to the "work-at-home" category, it sure does let you do your work with your phone. By installing an app that they provide, you can browse through available jobs near your area. Such jobs could include running some errands for people, doing some shopping for them, driving for them, or taking pictures in certain locations. They claim to have currently around 1.7 million Gigwalkers under their employ.
11. Inbox Dollars – This company has already been around the year 2000 – back when the Internet was still very young. By joining their team of workers, you could be paid for taking online surveys, watching videos, playing games, and reading e-mails with your phone. Throughout the years, they claimed to have paid a total of $59 million in cash rewards to their members.
12. Maritz Research – Your tasks in this company revolve around interviewing people for the sake of research. You will be required to work 25 hours a week with pay rates that range from $7-$8 USD. Currently, they are open to US residents only.
As you embark on your phone-job endeavor, I want to impart to you these words of advice: Never think about doing it in long terms. While it is true that you can indeed accumulate some income with your phone, you will miss out on countless job opportunities that working with a laptop or desktop computer can offer.
Make it a starting point instead, and when you have already earned enough, you have to invest in better equipment to bolster your online career at the highest level possible.
Before you leave, can you please share this with your friends?