Read and Get Paid: How To Earn Online By Reading Books
I'm sure you agree… most people, including yourself, are too lazy to read books (maybe?). If given the option to absorb the contents of a very interesting book without really reading it, you wouldn't refuse it. Fortunately for us lazy readers, we live in an era where books can read themselves for us.
Okay, books don't really do that. However, there are people who lend their voices so that books will appear to read themselves. (There, I said it much more accurately.) These people are called audiobook readers or audiobook narrators. The service that they provide is a good thing. But you know what's an even more good thing? You can take that job too!
What you'll learn here:
What is an audiobook narrator?
A person having this job is one who reads a book aloud and creates a recording of his or her voice. That recording will then be stored as a book in sound form. An audiobook narrator may be commissioned to read an entire book or just a portion of the book. This job is closely related to voice-over acting. Some voice actors actually end up working as book narrators.
If that's the case, then you have to look into the idea about how to be a good voice actor, if you want to be hired easily as an audiobook reader. This should lead us to the next question…
What makes a good voice actor?
You can find them in radio stations, podcast business firms, and studios that produce animation projects such as TV shows, video games, and movies. Yes, movies! A-movies, B-movies, C-movies, and a boatload of other movie categories are so labeled as long as there are letters in the English alphabet.
You wanna star in a major Hollywood movie as a voice actor? Well, you're in the wrong article. Although if you read these next set of guides, you might just be ushered into a major movie-acting gig, (at least in the voice-over category) because I'll show you the traits that a good voice actor must personify:
Proper pronunciation and enunciation – They seem to have the same surname, but what's the difference between the 2? I've asked a few experts and they said that the former is about how to speak a word correctly while the latter is about how a word should be spoken in accordance with accent and intonation. By learning how to truly execute these 2, an audiobook will be even more appealing.
Accurate emotional outpouring – Why some books became bestsellers and why others don't is mainly due to this very one important element: emotional targeting. If a book doesn't poke readers emotionally, it won't get enough sales. A good voice actor must have the skill of truly embodying whatever it is that he/she is reading on an emotional level.
Character versatility – Maybe you've heard about this trivia but let me reiterate it here: Many radio broadcasts and animated shows may appear to have multiple characters on them, but the voices you hear actually come from a number of people that are way fewer than the number of actual characters that you get to hear.
Some radio drama serials are so compelling to listen to although they are just performed by no more than 3 voice actors who can make themselves sound like they are 10 characters altogether.
To be a truly marketable voice actor, you have to learn how to sound like a young man, an old man, a boy, or a girl. That way, the opportunities that you can grab in audiobook narration will be endless.
Acquire these 3 traits, and for sure, you'll be on your way to a very profitable book-reading career.
What are the tools needed to be an audiobook narrator?
Aside from a computer where you will conduct the recording process, you will need a condenser microphone or one with noise-canceling features. For obvious reasons, you want your recordings to be crisp and clean. The clearer they are, the more understandable they'll be, and you'll have a greater chance of course of getting hired.
Don't worry, this job doesn't require you to invest in a soundproof room and expensive sound equipment that you can find in recording studios. Though they can certainly provide superb-quality audio recordings, they are not really required for making audiobooks.
For software, you need just a typical audio recording app. Many sound professionals use Filmora or Adobe Audition. These are really good ones, though, for the job we're talking about here, they can be considered overkill. They are not free apps, and they're quite heavy and resource-hungry for computers.
As an alternative, you may opt to use Audacity or Wavosaur. They are free and lightweight and are almost as powerful as their expensive counterparts.
If you already have a noise-canceling mic and the software needed, you may already start recording. It is just a very simple activity that you can learn easily in just a few minutes. For a step-by-step guide about recording your voice on a computer, read this.
Speaking of voice, you need to have some basic training on how to unleash it so that you can be a very good audiobook narrator. Unless you are naturally gifted with a captivating set of diction and intonation, you really need to have your vocal cords and speech mechanisms aligned properly. Thankfully, you don't need to make yourself undergo a hard and expensive set of routines to achieve it, you can do the training by yourself! Read this to find out how.
How much can an audiobook narrator earn? Your possible earnings are of course dependent on the company or client that hires you, and on how hard you work. But on average, you could earn roughly around $30 per hour.
What are the steps to take during the application process?
About the application process, here are the steps you have to expect in getting hired:
Profile creation – this is where you'll be prompted to input personal information about yourself, a standard process for all online/freelancing jobs. This step might also include providing information about how you want to get paid in case you get accepted.
Uploading voice recording samples – to discern if you have what it takes to be a book narrator, the company needs to hear you do the deed. For that to happen, you need to provide a few samples of your voice as you read something.
Voice Audition – Some companies don't ask for a sample recording but may conduct an impromptu audition instead. In this process, you will undergo a live session in which you will read something aloud and they will record your voice remotely.
Once you get hired, you can then start with the real deal – you may do the recording at home and submit the finished product to them, or they may facilitate your every recording session within a page of their website. For freelancers, the former method is most preferable.
Where can you apply as an audiobook reader?
The following are sites where you can try your luck:
Audiobook Creation Exchange – Founded by the idea that every book and every voice deserves to be heard by everyone, ACX connects authors to the voice actors that bring them to life.
Voice Bunny – Aside from book narrator jobs, this site offers more – it also hires voice talents for commercials, presentations, movie trailers, video games, etc. According to reviews, getting hired in this company is quite hard as it requires high-quality audio equipment and some voice-over experience.
Voices – Boasting of their talents which are around 200,000 voice actors, this is more like a job-posting site in which you're encouraged to find audiobook narration gigs on your own. You may also receive job notifications straight to your email if you subscribe to them.
Brilliance Audio – Hiring both experienced and new voice-over talents, they have clear specifications as to the number of hours that you need to give, and the number of books that you need to read aloud before you attempt to work for them.
Compared to other online or work-at-home jobs out there, the companies that hire audiobook narrators are quite few, which means the competition is not that stiff yet. You have a very great chance of getting hired with just a little courage!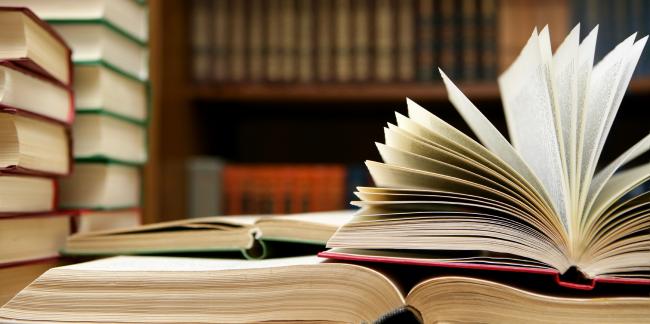 But what if you're too shy to have your voice recorded? What if you hate the idea of having the job of narrating books? Then I'd recommend that you become a book reviewer.
Sites that pay for writing about book reviews
After reading a book, you may write down your expert and honest opinion about it, and submit it to any of these sites:
Reedsy Discovery – By giving your review, you are exposing it to a variety of readers and authors of the books that belong to your most-loved genres. When you are able to write a review that people love, you could have a tip which is around $1 to $3.
Booklist Publications – They don't accept unsolicited reviews, but they do assign freelance book reviews for their blog posts. They accept submissions from a variety of cultural backgrounds. Payment is $12 to $15 per review.
Online Book Club – As a reviewer, you'll be given a list of free books to choose from. First, you will be asked to make 1 approved review. After that, you will be assigned to make more reviews. Payment is $5 to $30 per review.
Writerful Books – They accept book reviews from almost any category, but they highly prefer books by authors that come from the US, Australia, Britain, Canada, Ireland, and New Zealand. Payment is $10 to $50 per review
Instaread – This one is different because you won't be giving a review for them. Instead, you will be creating a summary of a book. Of course, it means you have to write a long article which should reach up to 1500 words. They pay $100 per summary.
These next sites are freelance book reviewing sites, payments are not really itemized because they greatly vary depending on the length of your review, the level of difficulty, and how much the readers love your writing.
Any Subject Books – In writing for this site, you will be asked what genre you're most interested in. This is to make sure that you can give very in-depth wordings in the review that you'll be giving.
Astronomy Magazine – As its name suggests, you will be asked to make a review of astronomy books. Before you do so, you will be required to submit a query letter. If you get commissioned for a review, you will be required to include a lot of details about the book like the author, ISBN number, etc.
Bethany House – As a publication centered around the Christian faith, it looks for reviews about religious and spiritual books. Their application acceptance is basically seasonal which means it could take up to 3 months before you'll know if you're accepted or not.
Book Browse – Once you become a member, you could be tasked to write a review about a book once every 3 months. Depending on how good you are with the job, you could be given more opportunities.
Get Abstract – Like Instaread, this one is also looking for book summaries. It's not just really about books though, because they are also looking for summaries of magazine articles that talk about science and technology.
Kirkus Media – They accept reviews that could be as short as 350 words. The books to be reviewed can be either English or Spanish.
Tyndale Blog Network – Working as a reward system for book reviewers, this one gives you points for reviewing books published by companies like Amazon or Barnes and Noble. You can then use these points for possible revenue earnings and in obtaining free reading materials from such companies.
US Review of Books – This one encourages reviewers to compare a book to others with a similar caliber and discourages reviews that can be considered cliché. By providing a 250 to 300-word review, you could have a paycheck that you could receive every 5th of the month.
You've invested time and money in obtaining the books you read, maybe it's about time to gain some revenue from them. Write down your insights about how good or bad they are, and earn extra cash after doing it.
Before you leave, can you please share this with your friends?