8 Ways of Making Money as a Sports Fan Online (Easy and Hard)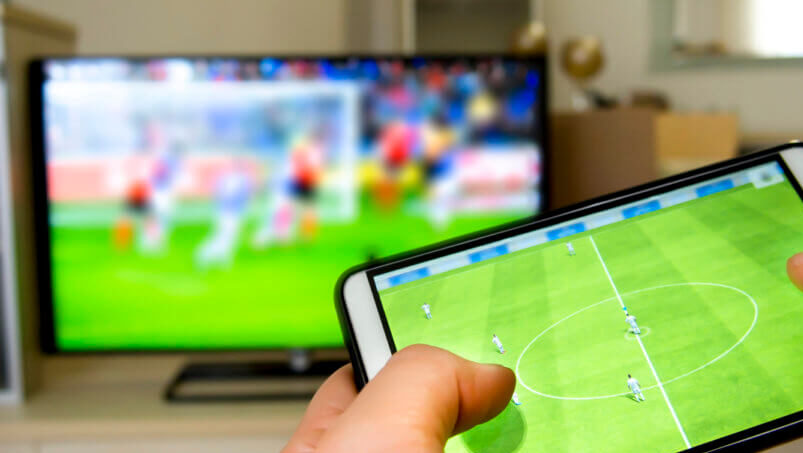 There's no denying that many athletes are getting insanely rich because of their skills. With you just watching from the sidelines, you could get rich too, though not as rich as your sports idols. Here's how you could make money online by just being a sports fan. They're categorized into easy and hard for your convenience.
The steps you should take:
The hard ways (but are more profitable)
Be a sports-related content creator
In case you haven't noticed it yet, TV broadcasting is almost totally overpowered nowadays by online video streaming. For years, you might have been envying your favorite talk show hosts talking about the most famous celebrities out there, which include your favorite sports heroes.
Maybe it's time to be exactly like your favorite hosts and make web content about the most famous athletes. Thanks to the countless video footage that you can find on the web, you can make your own videos by using those, though you might need to provide commentaries so your videos won't be pulled down due to plagiarism.
If you are not too inclined with providing video content, there are other ways for making money as an online content creator. We'll discuss them a bit later.
Make sports reaction videos
This is your chance of becoming an online sports commentator. Reaction videos are among the most popular types of videos on Youtube and you could exploit this by using videos of game matchups you can easily find online.
The trick to pulling this off successfully is to capture yourself sitting down while a video plays beside you on screen. By choosing just specific game highlights as an inset video with you on it, you could explain your reactions about how amazing (or disappointing) a particular game is.
So many Youtubers are earning big with this kind of content. Aren't you interested in making something similar?
Be a sports writer
If videoing isn't your thing, maybe you're passionate about writing about sports or about the most famous athletes out there. The internet is always hungry for new articles and readable posts every day, and sports-related content will always be the most in-demand pieces of writing.
By making your own blog, you could monetize your writings by applying for advertisers such as Adsense and Media.net – the biggest ad platforms by far. In addition to ads, you could also make huge revenue from affiliate selling. This means putting links on your blog posts that people could click so they can buy sports merchandise.
In addition to blogging, ebook publishing is also a very viable option for making money through writing. Ebooks could be as short as 10,000 words or even shorter. Selling it these days is much easier and you could be a best-selling author without the help of the biggest names in publishing.
Read this to learn about the most effective ways of publishing your ebooks.
Be a sports podcaster
If you hate videoing and writing, how about using your voice? Podcasting is now hailed as the best replacement for radio broadcasting and is one of the hottest money-making activities you could ever find online.
Even with a very basic smartphone, you could already start recording your own sports-related discussion. As long as the audio is clean and clear enough, you could upload it to platforms like Spotify and Acast and start making money as your audio is streamed.
To get you motivated with podcasting, read this unusual guide to earning with podcasts.
The easy ways (but require more effort)
Capture sports photos and sell them
You could use your phone for this, though you might need a slightly expensive camera to make your photos more respectable and more valuable.
To capture truly compelling images and make them highly salable online, you need to be present in various sports events where you can capture breath-taking moments that would amaze people as they stare at your photos.
You need to be aware though that some sports events only allow licensed photographers or those that can provide special permits. This could be a bit difficult on your part but once you get the hang of it, sports photography could be a truly excellent way of making money.
Learn about how to sell your photos online effectively here.
Make a sports-themed Facebook page
For sure, you spend a lot of time on social media. To capitalize on your fondness of Facebook, why not make a sports-themed page on it? In case you're not aware of it, it's truly possible to make money with your own FB page by posting videos like what you'd do on your Youtube channel.
Even if you have no content of your own to post on Facebook, you could utilize other existing sports content that people would find interesting. By doing this on a regular basis, sports enthusiasts would notice your page and would follow it.
As your page grows in viewership, you could then start selling sports products which we will talk about in the next steps. Read this detailed guide to learn how to monetize your Facebook page.
Curate sports-related content and post them on your page
Content curation is now one of the best marketing strategies employed by plenty of online companies. Curating is actually about collecting web articles, videos, or any existing content that you could scour from the web.
You could then embed your collection on your page so people could see snippets of those, and so they could click on them, so they could visit the full contents. If you think that this is plagiarism, it isn't. Most content publishers actually love their creations being curated because this is a means of spreading their content.
Regular curation is something you really should consider on your page so that you will have a steady supply of views from your followers so your social media page could really grow.
Sell sports-related merchandise
You could make your own online store using Wix or Shopify, or you could just do the selling on your own Facebook page. If you can follow the previous items to the letter, you'd be owning a bustling Facebook page with a considerable number of followers. When that happens, you could already do some smart selling strategies that you could learn by reading this.
If you want to know the experts' ways of selling on an online store, read this.
A strategic guide on making money online as a sports fan is finally here for you to study and apply to yourself. Finding profitable side-hustles is everyone's wish these days. One of your wishes has just been granted, now you as a sports fan must use it to your advantage.
Before you leave, can you please share this with your friends?