The Definitive Guide For Selling Ebooks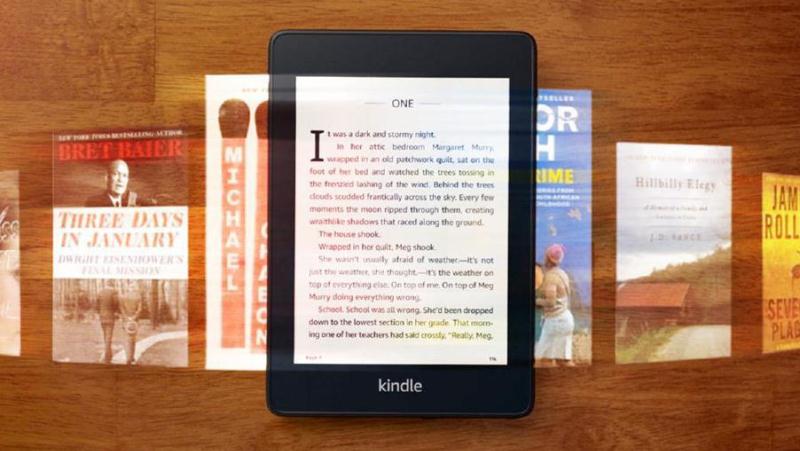 While printed books are still among the most important commodities in both the avenue of education and commerce, the total number of published ebooks is now surpassing the total number of their printed counterparts if we talk about the number of releases for each year.
We have the internet to thank or blame for this. But since the technologies of the world wide web will certainly remain to be here for the next generations to come, you as someone with a deep passion for writing should consider writing ebooks and selling them online.
What you'll learn here:
We're here to talk about the rise of ebooks, so let's examine this data provided by statista.com, about their marketability.
Although the data only shows about the increase of ebooks' existence, it is solid-enough proof that digital books are more in-demand these days compared to the previous years.
What are the advantages of digital publishing?
Every day, more and more writers and publishers are opting to choose digital publishing over traditional publishing because:
It has very low production costs – By choosing to write within the digital platform, time is almost only your needed investment. Real paper, real cardboard is completely off the production list, so there's no need to invest in them.
It has a wider reach and higher marketing potential – Promoting digital reading materials is a lot easier, again, thanks to the internet. By paying very small amounts for social media or search engine promotion, your writings can be easily found and bought.
It has lesser restrictions – In order to get your books published on popular publishing companies, your creation needs to undergo a lot of revisions and curating processes so they can fit into some "standards and guidelines." With digital publishing, you can bypass this easily.
Manufacturing a product without knowing first if people would want to buy it would be unwise, if not outright foolish. Before you plan to sell your ebook, let alone start to create one, you have to ask first…
What makes an ebook highly salable?
As experts may put it, a book, whether it has on "e" on it or not, must really have the following traits:
A topic that addresses a reader's needs – To get entertained, to learn, to solve problems: these are the most common reasons why people read books. Before choosing a topic for your planned ebook, you have to ask yourself, "Is the main subject that my book talks about able to address a certain reader's needs?"
An expert quality set of writings – Why do most writings fail to get attention and love from readers? "Because the writer doesn't know what he or she is talking about," that would be the best answer. If you can't create paragraphs, pages, and chapters that can reach "expert level," don't expect to make good sales with your ebooks.
Does this mean you have to be really intelligent and have spent many years in academics so you can make a high-quality ebook? No. The best way to reach that expert level thing is this: write about something that you're very passionate about, so you can learn about what to write quickly and seamlessly.
A compelling title, cover, and blurb – Yes, the old adage that goes, "A book must not be judged by its cover" is still among the most important of all universal truths. But here's another indisputable truth: no book lover, no matter how young or old would bother picking your book and checking it out if your cover, as well as that short description on its back (the blurb) is not compelling enough.
So to increase your ebook's appeal, you have to somehow, make it physically attractive on the outside.
Now, let's talk about some tips that are more suited for the question that goes…
Why does an ebook fail to make sales?
The following would be the most likely reasons:
It's too short
Isn't quality better than quantity? The latter word is of course, more important than the former. But here's the thing, making a very short ebook would also spell laziness, amateurism, and non-professionalism.
Most of the "short-type" ebooks nowadays fall within the 4000-6000 word count range. Which makes them a bit unattractive for those who want to engage in some serious reading. An ebook that reaches the 10,000-word count would be ideal, although still for the short-type ones.
Its topic is very generic
Why buy an ebook if its contents can be easily found in blogs that flock to the web? This would be a good question for an aspiring ebook publisher. With search engines getting better every day, people can just search for almost anything that comes to mind.
You have to concede that there are tons of websites out there that might have already discussed the topic you're trying to cover in your planned upcoming ebook. If it's not going to bring in a fresh set of ideas that can't be easily found on the web, would people be interested in buying it?
During your initial brainstorming stages, do your very best to pick a topic that's not well-covered yet by many writers, or those topics that you're sure you can provide a better writing of, compared to your competitors.
It's not proofread and edited well
Because most ebooks are singlehandedly written and published by lone writers, the process of editing and proofreading them is also done by one person alone. Truth to be told, having a flawless book in terms of spelling and grammar is a very hard thing to accomplish. That's why a great number of ebooks are shamefully bad compared to printed books.
To get around to this problem, use advanced proofreading tools like Grammarly, it can greatly improve your writing to unimaginably high levels!
Also, there are solid reasons why you should choose to publish your writings as an ebook, instead of as a paper book.
Are ebooks really better than paper books?
Giving a quick "yes" to this question would be outright foolish. Paper books are timelessly important as they have been around for centuries already and are still very much highly manufactured and purchased by people.
But by putting the argument into perspective, ebooks have the following advantages:
They're more portable – You can put them on your laptop, on your tablet, or on your phone. And not just one, but many books. With ebooks, you can practically carry a library with you wherever you go.
They can do the reading for you – By employing speech recognition technology, you can choose to listen to the book instead of reading it.
They can be easily shared – In situations where others are interested in what you're reading, you can easily share the content with them, or give them a copy of your ebook.
They're more interactive – Of course, since they are presented via a computer screen, there is more interactivity as you read. You can just click on items and links and you will be easily transported into sections of the book in seconds.
They're environment-friendly – Since no paper is ever needed to make ebooks, no tree or plant is ever harmed during their production.
Now that you're convinced that digital book publishing has some great advantages over its traditional counterpart, you may consider browsing through the following sites where you can submit your ebooks, and make money from your writing efforts.
30 Sites Where You Can Sell Your Ebooks
1. Amazon Kindle – Designed and established by internet giant Amazon, this platform is a virtual place where users can browse, read, buy, download ebooks, and various published materials. As an eBook publisher, you can sell your creations on this site with up to 70% of your total earnings.
2. Apple Books – Apple Inc. is no doubt one of the biggest companies in existence when we speak of anything digital. In addition to its already massive line of products, it has an ebook publishing division where you can market your talents as an author and as an ebook seller. The commission you can get from all your sales ranges from 35% – 70%.
3. Authorhouse – Having been established in 1997 long before the internet became popular, this is a European company with a great focus on self-publishing. With an initial rate of £299, your ebooks will not only usher you into popularity, but into better financial status as well.
4. Barnes and Noble – They provide a self-publishing service that gives you opportunities to sell your ebooks to millions of readers. Even if you're just a novice author who hasn't sold a single copy of a book before, you can publish your writings on their platform along with more experienced writers. With the default pricing of $9.99, you can earn $6.99 for each sold ebook.
5. Blurb – This is where you can't only sell ebooks, but create them as well. If you will it so, you may also choose to sell your creations to other platforms as well like Amazon, Apple iBooks, and Barnes and Noble. You can obtain 20% of your sales on this site.
6. Book Baby – Recently, they just added 50 new stores to their retail network. This enables your writings to be introduced to more readers worldwide than any other selling platform. You can have the option of selling your ebooks to their partners, and you can even restrict them to being sold in certain countries if you wish to. The good thing about Book Baby is it lets you take 100% of your sales.
7. Bookrix – What's better than publishing your ebooks for free? Nothing. That's why as a novice writer, you should highly consider picking this site. On it, you can get opportunities to sell at giant platforms like Amazon Kindle, Google Play, and Apple iBooks. You can get connected to a network of 510,000 readers and buyers while earning up to 70% on royalty.
8. Booktango – What's so nice about this one is that it doesn't take any transaction fee of any kind. To make matters even better, they get to let you keep 100% of your earnings! They have some additional features like their custom cover option that asks for a certain amount of payment. The default price for ebooks is $4.99, but you may choose to change it into any amount of your choosing.
9. Clickbank – It's not just a place for selling ebooks, but it's an affiliate marketing network for a variety of digital products. With approximately half a million marketers at its disposal, it is a great place to sell your writings indeed. For a one-time fee of $49.95, and 7.5% fee for each transaction, you can keep 50% of your royalty earnings.
10. Draft2Digital – This book-selling company is relatively new but it boasts about something that other sites of their kind don't have: they promise to store digital copies of your books in a very secure off-site facility hosted by Amazon Web Services – one of the most secure storage systems in existence. With an easy-to-use selling interface, you can earn around 85% for every book sale.
11. Ebookit! – They offer a conversion service in which your books in non-ebook format can be converted into digital form. Your book will then be set up with a cover layout and some additional details. You will be asked to pay a one-time amount of $149 which will cover the costs of formatting, conversion, and distribution fee. The royalty fee that you will receive could reach around 50% to 80%.
12. E-junkie – If you want to have greater independence as a publisher, this one is worth checking out. This site makes ebook selling easier than most. It provides Copy-paste button codes, and secure digital deliveries after payment. No transaction fees are required in registering as a seller for this portal.
13. Feiyr – Being around already since 2006, selling your ebooks in this site means it will also be available to 165 online stores as well. There is a starting fee of €9.90 but it is just a one-time payment that you need to give. With it, you can earn up to 90% of your sales.
14. Fiverr – Most known for being a freelancing site, you can sell your services and almost any digital creation here. If people are selling nearly anything here, why not consider selling your writings here. Create a portfolio and put great emphasis on your ebooks. Such a strategy will prove to be very effective.
15. Google Play – Google is one of the biggest of the bigs in the history of the Internet, so when you decide to sell your ebooks in its subsidiary, you are on a surefire road to success. Signing up is easy since you most likely own a Google account already. Once you've logged on, you can easily set up your pricing options and start earning.
16. Gumroad – With a monthly fee of $10, you are given access to their flexible platform. On their site, you can set up your own digital store in any manner you wish to. With it, you have a set of various selling opportunities as you can also sell software, online courses, and other learning services.
17. Infinity Publishing – Offering a service that they believe to be the easiest and most comprehensive for self-publishing authors, this company is an outlet not just for ebooks, but for hardcover books and audiobooks as well. Among all the online publishing companies, they claim to sell the most appealing books in terms of visual presentation. Writers for Infinity can obtain up to 70% of royalty earnings.
18. Instantpublisher – fast turnaround, affordability, and ease of use – these are the driving forces behind this company. Getting an ISBN (International Serial Book Number) is a must for every publisher and you can easily get that on this site. For a yearly payment of $50, you can decide on the pricing plans for your ebooks.
19. iUniverse – You can join their platform in which you will be more than just an ebook author. Here, you can be an author in various publishing categories. They have 3 marketing packages that you can tap into so you can be an established author: Select, Premier, and Bookstore.
20. Kobo – Whatever it is that you love about your favorite local bookshop, this company does its best to embody it. Boasting of its 5 million titles to choose from, writers like you could join in and add more titles into their library. It keeps commissions on your sales, though they take no fees in the transactions that take place on their platform.
21. Lulu – This one is outright helpful, it offers a complete guide on how to layout and format your ebooks perfectly. In cases where authors are too lazy to do it for themselves, they offer such a kind of service for a small fee. Also venturing into the shipping, selling distributing, and publishing of print books as well, they only take 10% of your total sales.
22. Myebook – If you wish to create ebook from scratch, this could be the ideal site for you. Within its halls, you can get to enjoy native apps on both your computer and handheld devices that can greatly expand your publishing reach. Also, the site offers great help in publishing your ebooks on social media and other publishing promotion platforms.
23. Payhip – Believed to be one of those who give the easiest ways to sell digital downloads on the Internet, their site is replete with tools that can, in fact, make conducting online transactions easy. They feature menus and interface elements such as buttons for sharing, discounts, pricing, and links for easy affiliate selling. They take only a very small portion of your earnings, only at 5%.
24. Payloadz – Having been around since 2002, they strive hard to provide good services in selling downloadable items such as software, entertainment media, and ebooks. Their payment service is different from others of their kind, they allow buyers to pay the authors directly into their Paypal accounts. With a fee of $19.95 a month, you can enjoy commissions of up to 95% on sales.
25. Scribd – Whether you are an author who already finished writing a handful of books or someone who just finished only a few, Scribd has a place for you. As a reading platform, it offers reading services to its users who will give you payment as if they really bought your books. If you're someone who just wants your name to get established, you may also upload your books with no payment at all.
26. Selz – In addition to a 2% transaction fee, they also take small processing fee amounts. Once that happens, you can then have access to its services which are more than about housing ebooks and selling them. They also provide web-business solutions for authors who want to sell their writings in digital means.
27. Shopify – By starting with a 14-day trial, you can already conduct an ebook-selling business on their site. Trusted by more than a million establishments all over the world, they handle everything from payments to marketing and make sure that checkout and shipping are handled securely. If you give a payment of $29, you can have access to a variety of tools that can help you put up an online store.
28. Smashwords – They claim to be the biggest ebook distributor for independent authors and small independent presses. Selling on this site means you are also tapped to other online ebook sellers like Apple Books, Barnes and Noble, Kobo, and Walmart. There is no fee in the publishing process and you can get 80% of earnings from your sales.
29. Tradebit – With simple guidelines that you need to follow, and by paying a one-time free, this site allows you to make a page that could serve as your online store. Once set up, you could work with their affiliate marketing program in which you can sell ebooks to other popular platforms like Ebay.
30. Wasteland Press – By signing up to this portal, you can't only get ebook-selling opportunities, but connect to other popular publishing companies as well. The pricing ranges could really be set up according to your needs. Typically, you can earn up to 70% on royalty.
Publishing books has never been easier due to the existence of ebooks. Are you an aspiring author who's yet to make an income with your writings? Take advantage of these methods I just gave about selling ebooks properly and experience the power of words and letters as they revolutionize the way you live.
Before you leave, can you please share this with your friends?