Data Entry Job: What Is It And How To Easily Get It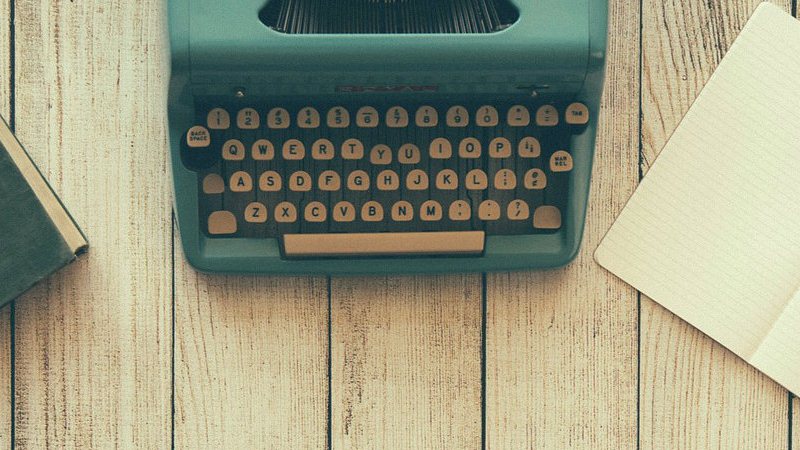 Of all the freelance jobs that you can pick from the web, working on data entry tasks is perhaps the easiest one to find and the easiest one to do. But it only means that in order for you to get inside the gig, you have to get into a lot of competition. You want to grab a piece of the pie, only to find out that there are lots of people too who are thinking exactly what you're thinking.
But there's a way around it. You can ease out through the competition by knowing how to be competitive. By knowing the right answers to where and how, you can be the victor envied by anyone.
What you'll learn here:
Before you wage into the war, let's do a little reconnaissance. Delve into the following tips so you can be the victor of the battle.
How to get easily hired as a data-entry clerk
I don't mean to push you off-target, but you have to contemplate these tips:
Don't just be interested in a data-entry job
As stated above, the competition in data-entry job hunting is very stiff. If you apply for such a position, flocks of experienced people will easily overpower you. They will grab that slot you greatly hope for, and they will do the grabbing in a truly merciless way. As a remedy, try to learn other skills that go beyond typing words and numbers.
Though keying in words on a sheet of document is just what you basically do in data entry, there will be occasions where you will input data on a spreadsheet program or a presentation program. By knowing how to use other software that goes beyond the standard text-entry apps, you are making a better version of yourself as you go about your online job-hunting.
Present yourself as an attractive professional
In order to get hired in a data-entry job, or any online job for that matter, you will be prompted first and foremost to make an online profile or online resume. When you showcase yourself in this, make yourself as attractive as possible.
This is not to say that you must post a high-definition picture of your pretty face on your resume. What's implied here is that you have to emphasize what is it that you can do, and what you are willing to do with your acquired skill set. Furthermore, don't just say that you can do the job, tell them that you can do additional research for the job, and that you can finish it in the shortest time possible!
Related Article: A Comprehensive Guide In Preparing For An Online Job
We have just executed our 2-step recon, now let's check out the nature of the job itself.
What does a data-entry clerk exactly do?
Basically, there are 2 known types of data entry tasks. The first one is when you will look at a source document and type the characters therein. The second one is when you will copy and paste data from the source document into another document.
In case you get to work in this copy-paste scheme, your research skills, if you have any, could really come in handy. There will be times when the client will require you to research a particular item so that you can add some more information to the document you're working on. You will then realize that the simple skill of typing and keying in is not the only thing you need in this gig.
Another thing, some clients provide a source document that they wrote by hand. This poses a problem since handwritten text could be very hard to read at times. As a solution, you have to also employ your research skills to be able to discern what the unreadable text is, and what is it really all about. This is quite hard, especially in words and terms that are highly technical – some of them aren't found in dictionaries. But as you become well-versed in that sort of activity, you will find it easier over time.
Skills and equipment needed for online typing jobs
Like any other online job of course, you need a computer. To be really efficient in working however, you may need additional equipment like an additional monitor. An extra peripheral that allows you to view another document or another software is really helpful. By placing your source document on one monitor and your working document on another, you can really get the job done faster.
Related Article: Home Office Setup-The Basic Equipment You Need As An Online Worker
For software, all you need to have are just basically word processors and spreadsheet programs like Word and Excel. In their absence, you can always utilize Google Docs – an online office suite that anyone with a Google account can have access to.
Now that you know what to use, you have to know how to increase your efficiency in doing data entry work. The most important way to address this is to work on your typing skills. The faster you can type, the faster you can finish the job, and the faster it is for you to rake in some income.
For starters, being able to type in 60 words per minute is good enough, but with thorough practice, you can double it up if you're just disciplined enough to live through the process.
According to various experts from the realm of desktop publishing and in computer usage everywhere, there is no better way to feed data into a computer other than touch-typing – a typing technique in which the typist doesn't look at the keyboard as he does the typing job. By learning this technique, you can be the most efficient data-entry personnel there is.
This list of sites can help you practice touch-typing.
The application process for data-entry clerks
When you use Google and search for "data-entry jobs" you will be presented with a never-ending list of sites where you can apply. Take note however that upon browsing through these sites, countless other jobs are also listed – you have to bear yourself through the confusion of picking "the this" from "the that." If you're new to online job hunting, you have to acquire a partner whose name is "patience."
The application process basically just asks you to create an online profile, or upload a resume. Some sites may also require that you pass their online typing test. Some might even call you for a phone interview. Whatever a site's methods for hiring, you need to be ready for any of those.
26 Web Companies That Hire Data Entry Clerks
You can apply for data-entry jobs on sites like Fiverr and Upwork, but trust me when I say applying for typing jobs there is so hard these days. I already tried being there a lot of times already and found out for myself that data entry might be an easy gig to do, but getting noticed inside those portals is so stiff when we talk about competition.
The following are some of the websites where you can apply for data entry jobs… in an easier manner.
1. Accutran Global – Though they are actually a transcription company, they also hire plain data encoders on some occasions. They don't cater to those typists with low-level skill since their researches require that they'd be done by specialists.
2. Appen – Offering data collection services, they also expand to internet surveys and micro-tasks which involve typing documents.
3. Axion – They have a certain requirement: you need to have at least a 3-year experience in data entry gigs. They also require that their applicants must be capable of keying in 50 words per minute with a high level of accuracy.
4. Birch Creek Communications – Focusing on a performance-based job payments, they require that you will produce a near-perfect output.
5. Capital Typing – This one specializes in online customer support, web outsourcing, language translation. They also include data entry and typing.
6. Clickworkers – Focusing on AI solutions for digital technologies, a clickworker will be given a lot of data entry tasks for images, audio, video, and various multimedia file types.
7. Cass Information Systems – Culture, collaboration, and diversity: these are the words that serve as the driving forces of the company. There are lots of job categories that you can choose from although if you are looking for data entry jobs, you should choose: data verification clerk.
8. Data Plus – This one offers something different, it may require you to provide a scanned image of certain documents instead of just typing them. Such documents mainly come from government institutions and law-enforcement agencies.
9. Dion Data Solutions – They hire independent work-at-home employees along with in-house staff personnel for fulfilling real-time data entry needs.
10. Ibotta – They only hire data entry clerks occasionally. They pay $10 per hour. They are only open to US, Colorado citizens.
11. Kendall Creek Communications – If you are interested to work with documents that pertain to legal and governmental aspects, this one is for you.
12. Microworkers – Jobs offered here include data extraction, data mining, survey answering, and sentiment analysis.
13. Mturk – As a subsidiary of Amazon, this portal offers jobs in data processing, information gathering, data cleanup, and image/video processing.
14. Quicktate – Typists in this company will be assigned to work on medical notes, legal transcripts, and reports for those categories. Data entry could also include transcription of audio files.
15. Remotasks – This company offers various jobs like audio transcription, image tagging, answering surveys, and data collection.
16. Sigtrack – Hires typists that can feed data into their database systems. Most of these data are election-related as they are mainly about voters' petitions. They only hire US residents.
17. Supa Agents – Data entry here revolves around the tasks of image annotation, content moderation, and data management.
18. Smart Crowd – A subsidiary of Lionbridge, one of the biggest outsourcing companies on the internet. You can get paid 0.60 cents for every 1000 characters.
19. Smart Apartment – They only hire typists occasionally. The job mostly includes keying in data into a database system that holds data for their apartment units located all over a certain country.
20. Speakwrite – They have a 60-minute typing speed requirement along with a 90% accuracy. They are willing to pay 0.006 cents per word. Currently, they are open to US and Canadian residents only.
21. TDEC – They offer jobs for entering data for their federal, state, and commercial clients. Also, they hire employees for some marginalized groups regardless of their gender and cultural backgrounds. They even welcome applicants who are physically handicapped.
22. TTEC – Mainly known as a phone-job company, they also occasionally hire typists. They make the most out of their remote employees as they make sure that they don't feel alone while they work at home, wherever they are.
23. Working Solutions – As their name suggests, they offer data entry tasks to solve the data handling and management tasks that their clients require. The application and assessment processes usually take up to 2 weeks.
24. Workmaket – With tasks that mainly focus on AI software development, a lot of data processing tasks revolve around inputting information for photos, audio, video, and documents.
25. Xerox – As one of the biggest names in data-replication technology, they also expand their services into data-entry due to their data-processing endeavors.
26. 2Captcha – Here, you will not be typing full-document transcripts, you will only be typing text and characters from captcha images. Their payment might be quite low, only up to 80 cents per hour. But it should be good enough considering it's a very task.
Moving on. Why would anyone want to work a data-entry job? And why would anyone choose to avoid it?
It's easy, simple, and requires no special education. That's just the easiest reason to give for the first question.
What are the disadvantages of a data-entry job?
Common reasons to avoid it include:
It's the lowest-paying among all online jobs
Most former data-entry workers can certainly attest to the fact that oftentimes, they feel that the effort they pour into their job doesn't equate with the revenue they're getting. They put in a lot of work, but the pay is still low compared to other freelancing jobs.
Most data-entry jobs posted on the web pay around $2 – $4 an hour. This may vary however, depending on your client or how good you are at the job.
It's a very boring job
You type today, you type tomorrow, and the day after, and the day after… that's what you do. If that is so, then there's very little room for growth, and you get the feeling of being dumbed down the longer you stay with the job.
Take into account the very first tip mentioned in this article about attaining skills that are not purely focused on data entry. Such an undertaking will help you land better, less-boring jobs, and not to mention, better-paying ones.
It has the most number of scammers
Many companies seek data-entry clerks constantly knowing full well that so many people are also seeking work in this job category. Unfortunately for us though, there are also so many scammers in this field who take advantage of those who are so desperately wanting to land an online job.
As an advice, never let your overwhelming eagerness or desperation get the better of you. Before you invest time in applying to any company, including even the legit ones that I mentioned above, do your best to make some extensive research about each of them.
It will slow you down a bit, but at least, you will have the guarantee that the time you spent applying to them would not go to waste.
Related Article: Your Best Guide For Avoiding Online Job Scams and Job-Hunting Mistakes
Conclusion
Before you hop into the data-entry bandwagon, maybe you ought to think if it can really be your main source of living. Maybe you also need to consider that it can just be a side income. A main day job is a good thing, and a lot of people still believe that it is still the best way to earn a living.
I'm not saying that a data-entry job can't be a job that can provide your daily needs. It is a fact, many people are making it their real jobs. They have been doing it for many years which proves it is indeed a real method for acquiring financial stability. Just think about it deeply and balance it through. Weigh down your options if such a job is really for you.
Before you leave, can you please share this with your friends?