Your Best Guide For Avoiding Online Job Scams and Job-Hunting Mistakes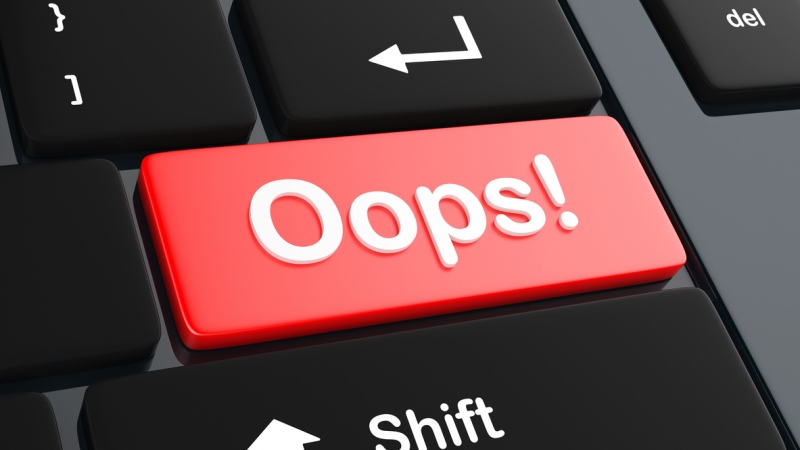 They say experience is the best teacher. If you agree with this statement, then you can just go on living your life doing whatever it is that you want to do, without weighing down the consequences. After all, you can just reflect and look back at your mistakes, and make a personal vow not to do them again.
Thankfully, there are already veteran online workers who already crossed the bridge before you did, and they can provide you with the wisdom you need to avoid making some career mistakes.
What you'll learn here:
This site is mainly about online jobs and in your attempt to hunt for one, here are some things that you really need to avoid.
First, you need to detach yourself from online companies pretending to be it, or those job postings that are actually scams and fakes. They could just be clickbaits that try to ensnare you.
Common Signs Of Online Job Scams
Work from home scammers are practically omniscient in cyberspace. Here's how to detect them.
1. Vague company information
When choosing a company to apply for, of course, you need to ask: What is it that they do? What are they all about? How long have they been around? To answer these questions, you have search engines to help you get to the truth.
If a particular company has been scamming people already in the past, chances are outbursts and bad reviews pertaining to it are already existent somewhere on the internet. Goggling them would be really worth it, for sure, people are already talking about how bad or how good the company is. Reading about them first would really save you from some great troubles that lie ahead.
If you can't find any company description or if you can't search for any clear information about them, then they are something that you need to consider avoiding. If they already have the reputation of being nice and legit to people, the netizens will surely speak about them too. Such good reviews will be easily found if you just search for them with search engines or social media sites.
2. Unclear job description
Many scammers post job vacancies that are so convincing at first glance, but will just lead you nowhere. Fake job postings often put no clear description of the nature of the job itself because the people that orchestrate them want to just lure you for some ulterior motives that they will unleash upon you later.
Legit companies that truly wish to hire new, worthy employees will surely be very detailed with their promotional tactics. After all, who would willingly destroy the renown of his own business by making bad advertising for his company?
Legit business owners are mostly successful ones, and they wouldn't become as such, if they are not good with their internet postings and advertising. Their act of posting job vacancies are promotional methods too, they will surely make sure that their announcements have a clear and concise description of the jobs their offering to aspirants.
Scamming groups put very tempting statements that speak about how they're willing to accept "just about anyone." No company, no matter how simple the jobs that they're offering, lets anybody work without any skill at all. Truly, such a method of announcing work slots couldn't be real.
3. Improper details about the application process
If you wish to get high-quality talent from online applicants, you need to show them a high-quality post. Job postings that are not grammatically correct or are racked with typo errors are dead-giveaways in detecting online job scams.
Another thing is about the application process. If it is disorganized and has no clear step-by-step guide and procedure, it could be a meaningless chore that you could just waste time on.
Successful companies, whether online or not want to make the most out of the hiring and filtering process that they conduct to make sure that they can hire the best possible group of employees that can become assets to their company. To make that happen, they will surely do their best to make the applicants understand what they need to do to get hired.
As such, job postings that give confusing and unclear instructions on how to go through the application process are another sure determiner of an online job scam in the making.
4. A certain amount of money is asked
You really need to watch out for this. Some pseudo-online companies ask for money, claiming that they will send you tools and equipment so you can start working for them. Many desperate job-seekers still fall into this trap because obviously, they want to get rid of the financial crisis they're having.
Some scammers also employ the tactic of not really asking about money, some of them could just be building an email list of people so they can use their accounts for some of their "dark promotional methods" This is not really a big deal, since no money is asked. However, receiving such unwanted email messages could be very annoying. You may want to avoid them too.
The more serious trouble would be if the company you want to apply to asks for a certain monetary amount. If you think about it, why would any legit web company do that? They look for employees who can help them expand the renown of their business, why would they put such a heavy burden on their applicant's shoulders?
If you come across those kinds of web firms, do your best to ignore them outright.
5. Absence of online presence
As mentioned in the previous statements, a company will be talked about by netizens if it has a good or bad reputation, and one of the best ways to find out if they're worth your time investment is to scour the internet for information.
All legit web companies, no matter how big or small, should have an online presence of some sort: a website, a social media page, a Youtube channel, or anything similar. If you're applying for an online job and the company you picked doesn't have any of those, then you have just found a red flag telling them of their fakery.
Does this mean that an online company that doesn't have a website is certainly a group of scammers? No, not really. A company that's just starting out may not have a website yet, but for sure, it should have a well-designed Facebook page, or a LinkedIn page — setting up those are very easy things to do. For sure, all serious online business owners will surely come up with that idea.
But if an online business claims to be around for a couple of years already but still has no website, that could be a big indicator that they're not really a legit one.
6. Disturbing inner feeling
In cases where all fake indicators fail, you should just listen to that disturbing gut feeling you're having. Sometimes, there's this nagging voice that tells you, "This is too good to be true," or "This simply doesn't feel right." If you have these voices in your head as you apply for an online job, then listen to them.
You could be wrong, but at least you won't have to deal with a kind of heaviness or uncomfortable set of emotions as you get through the application process.
Sometimes, the heart just knows what it truly wants. It wouldn't be such a bad idea if you will just listen to what that pumping organ inside your chest tells you. To prevent yourself from giving in to some of the wrong feelings you might have, you can always look back to the above tips that you might have practiced for all the moments you have gone through in your online job-hunting journey.
Now that you already know how to spot a legitimate company or platform to apply for, let's talk about the moves or steps that you need to avoid. When you're a beginner, you're bound to make mistakes. Before you make them, I'm pretty sure you want to know what they are so you can avoid them.
Common Mistakes Online Job Hunters Make
Making bad decisions can really slow you down. You don't want that, do you? By all means, refrain from doing these:
1. Failing to meet qualifications
Before you apply, you have to be sure of your capabilities or at least have the courage to acknowledge those skills that you lack. When job vacancies are advertised, posted along with them are the qualifications required. To discern if you really are fit for the job, tests and exams will have to be conducted. Most online companies will give you immediate results if you passed or if you failed.
Of course, you will suffer the latter if you don't have the skills. From then on, you can work on attaining the basic skills that most online jobs require. As a consolation, let me assure you that such skills are just too easy to acquire and develop.
Here is an important regimen that you should add to your job-hunting journey: invest in some "learning moments" with each passing day. Don't spend all your time browsing for websites and portals where you can find job vacancies.
From time to time, take note of the skills that those companies require. if you want to make yourself truly worthy of getting hired, spend some time learning about those skills. Such an effort will surely pay you off in the long run because you'll end up braver and more confident every time you apply for any company.
2. Failing to submit proper documents
Some companies just ask for a resume, some of them simply just ask for basic information like your full name, email address, and a list of your skillset. But some of them would require you to submit a lot of important pertinent documents such as a photo of one of your valid IDs, your college diploma, and an array of certifications that can prove your professional capabilities.
Based on my own experience, some companies reject your applications because you failed on specific criteria. For instance, you may have given them a scanned image of your documents when what they ask is a clear photograph of that document.
To avoid being rejected in the document submission alone, make sure that you truly understand what is it that they're really asking. Make sure you comply with every single one of them to the letter.
3. Failing to have a meticulous eye
In almost any online job you could ever think of, a keen set of eyes, and attention to detail are traits that you really need to have. Most online exams that you might undergo are time-pressured – you need to unleash your error-spotting, and observational skills to get through them. You really need to have a sharp set of eyes and a laser-focus kind of concentration to pass the test with flying colors.
You have to take note though that the difficulty of such tests greatly varies from company to company. Some are just plain easy, while others just suck the brain juices out of you because they're just too hard to get through.
Even if you already mastered the trait of having a meticulous eye, you could become careless if you're too exhausted already. This means that for every application process you plan to go through, never do them multiple times for a given moment.
My advice would be that if already applied for a vacant slot, have some rest for a few hours, then proceed to another application process once you already feel recharged. But of course, some processes are just too difficult that they might require you to have a few days of rest to get your creative juices flowing efficiently again.
4. Rushing through the application process
Have you checked your resume thoroughly? Have you thought about how to properly list your skills and achievements? Have you proofread the information you entered and double-checked them for errors? Those are important factors that you need to deal with. If you want to be convincing about the seriousness and your willingness to be hired, then do your damnedest to make your data and portfolio as impeccable as possible.
In connection with the previous item, it's a good thing to know that some online companies give you the time to finish your application in more than one sitting. Some of them actually let you submit your documents today and do your online test tomorrow, or any day of your choosing. Some of them even let you do a portion of the test on a certain day and do the other portions on other occasions.
To have a greater chance of getting hired, don't rush through it. Take your time and realize that sometimes, there is greater success in having the patience to wait.
5. Having an unprofessional-looking social media account
In our social media engagements, we tend to just unleash our wacky selves: we post those nasty pictures, overly-humorous memes, and all sorts of nonsense whatnots. Who would want to be too formal in using Facebook? That would suck the fun out of it, right?
But here's the thing, some online companies actually take a peek at your social media accounts to have a snippet of what you are as a person in real life. So here's what you may do. If you are really serious about grabbing an online job that truly pays decently, you need to establish a decent-looking social media page.
If your Facebook or Twitter is a garble and a messy portrait of your everyday dealings, consider creating an account on LinkedIn. There, you can build an impressive page that can showcase yourself in a truly professional manner since the site is dedicated to such an undertaking.
You can then strategically lay out your skills and capabilities. You may also build an impressive portfolio that's comprised of samples of your writings, art creations, or blogs – anything that can highlight your talents. Whenever an application process requires you to put a link to your social media page, you can then use this account.
6. Failing to make research about the target company
Some companies may require you to undergo a phone or live video interview. If it happens, they might ask you about how you knew and what you knew about them. In that case, you have to be prepared on how to answer it. Before you apply, make sure to do your homework and find out whatever you can about the company.
Most applicants show great interest in applying, but not in finding out some facts about their target company. This shows that they are just interested in what they can get, and are not too eager to know about what they can give. If you are that kind of applicant, then the company might just as well ditch you since you will never be an asset to their corporate growth.
7. Having the habit of hopping from one company to another
All companies, and I mean literally all of them, hate nothing more than an employee who has the habit of moving from one place to another. To avoid being marked as a "job-hopper," you have to acquire the trait of being a steadfast worker. Before you apply for an online job, make sure that you can stay with it for at least a few months before moving to another.
The good thing though is that all established online companies understand the nature of online and freelancing jobs – nobody is ever stagnant in this particular field. But as someone who wants to be a well-seasoned online worker, you still must avoid being a job-hopper, it can really build you a nice digital reputation in the long run.
This negative trait doesn't only apply to online jobs, actually. This also applies to the act of job-hunting itself. In order for you to properly work on a nice application process, please consider giving enough focus on the task at hand.
When I was first starting out on my online job-hunting spree, I set myself into becoming an overly eager beast – I fiercely and ruthlessly applied for whatever vacancy available. I won some and lost some. But looking back at it, I realized one gruesome thing: many of the methods I used were such a huge mess, most of them are strategies that are too embarrassing to even share in this blog post.
It was then that I realized one important thing: The effort that I gave could have been minimized, to an almost untiring set of actions. I could have attained the success that I hoped for by giving only a lesser amount of work.
Take into heed the words of Confucius, "He who chases after 2 rabbits catches neither." So in every application task that you subject yourself into, make sure to give it your unwavering focus. Should you get rejected, only then should you try to find another job – there are countless other portals out there!
You are now equipped with the wisdom on what to do, and what not to do. Perhaps, you should now be ready enough to embark on your first online job hunting spree. Don't be afraid to make mistakes, because only then can you be truly knowledgeable about what to do with life, and how to deal with its emerging difficulties.