Best Online Tools For The Best Online Workers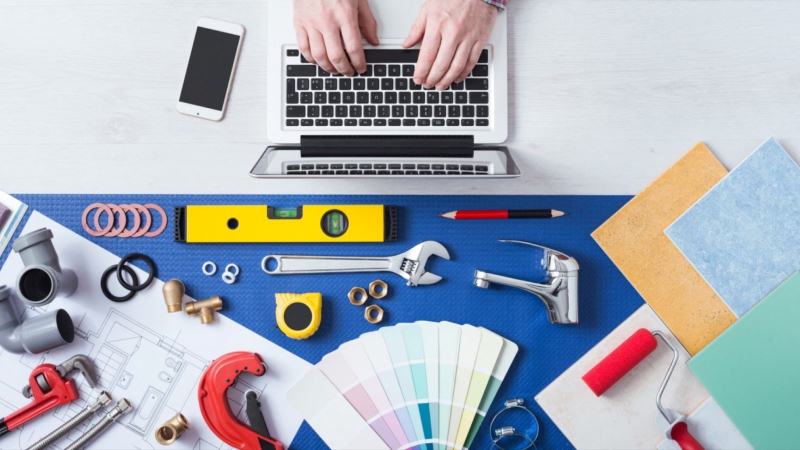 The avenue for work-from-home employees is getting bigger and the jobs you can find within it are getting more diversified. Consequently, though, some of these jobs are getting harder to handle.
But fear not, some online tools are easily accessible in the wide expanse of cyberspace waiting for you to utilize them.
Here, you'll learn various online tools for:
Do you have the desire to make the online tasks assigned to you to be a whole lot easier? Read on and I will introduce to you the best tools for online jobs.
For making writing tasks easier
Grammarly – You can add it to your browser, or visit its website so you can utilize its error-correcting powers for free. By choosing to upgrade to their paid option features, you will be provided with writing tools and assistance that writers of the past would never think possible.
Furthermore, it can also detect plagiarism which makes fraudulent writing acts almost impossible on the Internet today. Grammarly is the best online writing tool around, and its efficiency and usefulness are second to none.
Autocrit – Very similar to Grammarly in a lot of ways, it offers something more – word processor layouting/editing, and real-world publishing guidance. It also boasts of features that can help book authors as they write both fiction and non-fiction.
Most of its advanced features though are only accessible with a monthly subscription fee. But if you're only looking for great ways to check those errors and typos in your writings, their free option should still be a helpful tool for you.
As the avenue of publishing continually expands, Autocrit is there to help seasoned and aspiring writers in reaching their goals.
For making typical documents and paper works
Google Docs – When there is no office productivity software installed on your computer, you can never perform those typical clerical tasks that your office or online job requires you to accomplish. Thankfully, there is an online solution – Google Docs, and you can easily have access to it if you have your own Google account.
Within its halls are the apps that you can find in standard office suite packages: a word processor, a spreadsheet program, a database manager, and a presentation program. The offline versions of such applications are actually expensive. Lucky for us online workers, there is a free alternative that's always accessible and free to use as long as we have a stable internet connection.
Office 365 – There is no doubt about Word's and Excel's popularity among computer users. No computer in offices, homes, and businesses today would ever be complete without them. Further reinforcing this fact, Microsoft has established an online version of its most widely-used office productivity tool.
Maybe the company just wants to diminish the popularity of Google Docs a bit, or maybe the people behind it just want to further solidify MS Office's dominance. We don't know and we may not care. What we do care about, is that we can use it to make our online tasks easier.
If you find Google's office suite to be a bit dull and unfamiliar, then perhaps you should highly consider MS Office Online instead. It's still very much like the office suite you've known for many years, though it is accessible via a web browser only.
For storing various files and media
Google Drive – We are so used to storing our files in the storage device of the computer we're using. It's a pretty convenient way of keeping our data safe. But what if something goes wrong with our computer? What if it's destroyed? What if it's inaccessible due to some technical problems? Our files become inaccessible as well.
The cool thing is there's Google Drive, a default extension service that can be availed by anyone using Google Docs. Within it, you can upload your documents, pictures, and whatever file type you could think of as long as it doesn't exceed the 15 GB limit. It is the most convenient storage device for any clerical or online worker since you can access your data from any device that's connected to the Internet.
iCloud – Google drive is a great tool, no argument about that. But what if you want to manage your files online with just your phone? The answer to this would be Apple's cloud storage facility. Although you can also access this web service via a desktop PC or a laptop, the site's interface is designed in a manner that can be very easy with a cellphone.
In addition to just being an online storage area, it can also be used to track your apple-based handheld devices. It can be easily used to disable a stolen phone, tablet, or laptop (sorry robbers, you're gonna get got!)
Apple Inc. has lots of cool services to offer you, and giving you the option of storing your files on their secure cloud servers is something that you can never ignore.
For webinars, video conferencing, and virtual assistance
Zoom – When we want to communicate with somebody from afar, we can either call that person or send electronic messages to him. Those days are long gone, however, many of us now highly prefer seeing the face of someone that we talk to on our digital devices. There are countless apps and online resources that can help us with this, but none of them are as powerful and as efficient as Zoom.
Its features include connectivity to almost all kinds of communication devices, built-in screen-sharing tools, high-definition video calls, and interactivity for up to 1000 participants. With Zoom's existence, the art of video communication is fully revolutionized forever.
Team Viewer – With its top-notch augmented reality feature, it became a global leader in offering connectivity solutions in the field of video conferencing. It enables seamless linking among computers, tablets, cellphones, and a mixture of connections of any of these devices.
It has the feature of allowing connectivity across various operating system platforms while at the same time imposing sophisticated security features that totally diminishes unwanted intrusions and digital trespasses. Having existed long before Zoom rose to prominence, Team Viewer has been one of the earliest providers of remote video communication techniques since 2005.
For online video editing
WeVideo – As a cloud-based software for dealing with audio-visual data, it offers easy-to-use tools and navigation for editors of all levels. It can be used on either standard computers or mobile phones. For the time being, it is popular among students and educators as it is shown to cater to the learning needs of the academe.
In making video presentations for a certain audience, making short intro clips for vlogs, and editing short films and home movies, WeVideo is the best online resource tool for such undertakings.
Biteable – Power and simplicity — these are the driving forces of this online app's popularity. Its makers give you the promise that their tools and features are powerful enough for the heaviest video-editing tasks, yet simple enough for anyone to understand and use.
Reviewers of the app have the unanimous verdict that the interface and usability of Biteable are indeed one of the most comprehensive ever. For professionals and beginners alike, making videos within its domain is truly a worthwhile and enjoyable experience.
For online sound-editing
TwistedWave – It is said that no video can ever be good enough if no good audio accompanies it. Online workers need an online sound editor, and TwistedWave should really fit this bill. By signing up to this site, you are not only given the freedom to edit music elements but with storage options to their cloud servers as well.
Within the free account, you can edit audio up to 5 minutes in length. By signing up for the paid option, you can technically increase this limit.
Bear Audio Tool – Built using HTML5 technology, it can be easily accessed by anyone using any standard PC or phone. Its menus are highly comprehensive and can be easily manipulated via drag-and-drop technique. With it, you can easily cut, trim, and enhance any sound file and musical element that you can then embed into the timelines of your video projects.
In addition to the sound-editing features you can utilize from it, the site also features music, beats, and other audio material that are totally copyright-free.
For video subtitling
Kapwing – In utilizing this site's main service, you can upload a video clip, and the AI that powers it will provide subtitles automatically. With a tool like this, the effort given by transcriptionists and captioners will be cut by more than half. In just a few moments, the clip you uploaded can then be downloaded and stored on your computer or you may share them on social media platforms easily.
Clideo – Capable of supporting various video file formats such as MKV, MP4, and AVI, this one is also among the best subtitling resources on the Internet. You can choose to utilize its auto-subtitling feature or you may also upload a subtitle text file that it can embed in your video in seconds. It supports various operating systems of mobile phones and tablets such as Android and iOS.
For online photo editing
Pixlr – Powered by smart AI tools, this online app is the best of its kind since it has a high level of compatibility with famous PC-based photo-editing software. If you have photo projects made with popular software like Photoshop and GIMP, you can easily import them into Pixlr. It also supports those typical picture formats that you're so familiar with: PNG, JPG, PXD, etc.
Also, if you plan to make print patterns for t-shirts, stickers, and product overlays, it has all the menus and features that can surely handle your designing needs.
Canva – With its super-simplified user interface, photo editors who wish to utilize it can easily edit their pictures in a drag-and-drop manner. With its image filter presets, photos and images can have their best-edited appearances in the fewest clicks possible.
For making photos for social media promotions or for making thumbnails for either blogging or vlogging, Canva has the best image-editing features that can easily handle such tasks.
For graphics design and animation
Crello – Crafted with the aim of helping web designers and internet advertisers, this online resource has predefined templates for plain graphics as well as animations. Such templates are absolutely perfect for websites, social media pages, vlog channels, and even for printouts for clothing, books, and paper publications.
Whether you want to start from scratch or modify existing art for a variety of digital purposes, Crello has a lot to offer for designers and animators from all levels.
Framer – What differentiates this tool from others is that it allows team designing and editing. Artworks created in this portal can be easily transported from one graphic designer to another or into many workers as well. It has also a proto-typing option which allows easy enhancements and modifications for other artists.
If you're a beginner who wishes to team up with experts, or if you want it the other way around, the Framer community addresses this need. They have the notion that designing as a team should not be made difficult, and based on the reviews and assessments that they garnered, they were able to achieve that with flying colors.
For touch-typing practice
Typing Club – The best office workers and the most excellent data-entry clerks are those who can do typing tasks without looking at the keyboard. This skill is called touch-typing. If you want to look for a website that provides a set of drills and lessons that can help you learn this technique, look no further because Typing Club is your ultimate touch-typing partner.
With its fully customizable theme and interface, you can learn properly because lessons are set in appropriate sequencing. Furthermore, it also allows typing teachers to design their own lessons.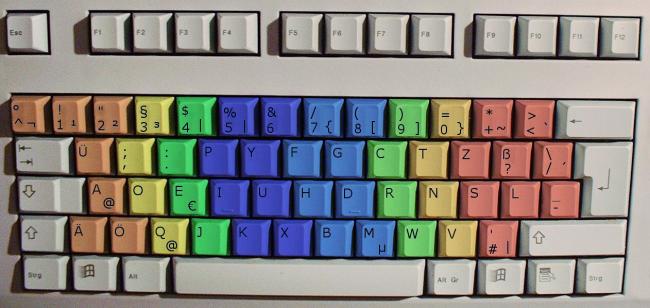 Typing – In learning how to be an excellent typist, this site that chooses the best name for itself offers the best assistance. Aside from the comprehensive lesson presentations that it gives, it has also video instructions that explain the importance of the typing skill that you want to attain.
While delving into the lesson, distractions are at their lowest level because of their modern design and a virtual hand that guides you on the right fingers to use for each key. As you go along with your progress, rewards, and points can be earned which will motivate you to practice even more.
For converting hard copy documents into soft copy
Online OCR – If you have no Optical Character Recognition software on your computer, you can access this online portal where you can convert scanned images of paper documents into a format that you can edit with word processors. Even without signing up, you can just select a picture file or PDF and convert them in seconds. This tool can greatly help speed up the work outputs of those who work for data entry jobs.
New OCR – With its very simple website layout, your typing tasks from paper to computer will be done in a flash. It has even the feature of document recognition for various languages all over the world.
For converting audio into text documents
Google Speech – With its nearly boundless expansions, Google is rendering a really handy service that can help transcriptionists do their jobs easier. By uploading an audio recording to the site's interface, you can have an almost-hassle free transcription process.
Happyscribe – Focusing on the MP3 sound file format, this audio transcription portal is placed second to Google Speech in terms of popularity. The service it offers is very popular among journalists and podcasters. Upload time is unbelievably short, and the resulting files are at near-flawless levels.
For online coding and programming
Code Chef – As one of the most important computer jobs in existence, computer programming needs to have its own online tools that can be accessed anywhere without installing a host programming language in a computer system. Thankfully, we have the likes of Code Chef on the web.
Within its interface, you can directly type your code even without signing up. You can even choose from a set of various programming languages from a drop-down list that it has in its built-in coding window. Name any of the most popular programming tools you can think of, and they will be on that list for sure.
Ideone – From a simple online coding tool, it has evolved into something else. The site proudly features Sphere Engine, which allows programmers of all levels to execute programs on a remote server within a complete runtime environment.
With a tool like it, coding styles, as well as the skills of aspiring programmers, can be easily assessed thereby helping them to improve greatly on their abilities. It has also a variety of programming compilers to choose from. This means that regardless of the programming language that you're well-versed in, the site can certainly cater to your needs.
If you are already a seasoned online worker, or if you are someone who's still planning to hop on the bandwagon, I hope that this post can greatly help you do your job easier in work-from-home settings. Utilize some or all of them, and your working efficiency will certainly be doubled, tripled, or quadrupled.
Before you leave, can you please share this with your friends?