Best Sites to Apply for Book Reading Jobs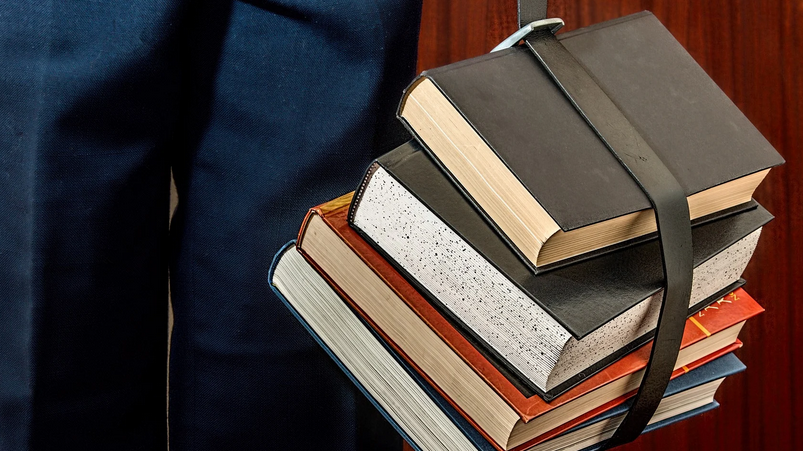 Here's a list of sites where you can apply for jobs related to book reading: Audiobook reader and writing book reviews. If you want to have an in-depth understanding of how to be an effective audiobook reader, read this first.
If you want to jump right into the application process, choose any of the companies listed below:
What you'll learn here:
Sites where you can apply as an audiobook reader
Audiobook Creation Exchange
Founded by the idea that every book and every voice deserves to be heard by everyone, ACX connects authors to the voice actors that bring them to life.
Voice Bunny
Aside from book narrator jobs, this site offers more – it also hires voice talents for commercials, presentations, movie trailers, video games, etc. According to reviews, getting hired in this company is quite hard as it requires high-quality audio equipment and some voice-over experience.
Voices
Boasting their talents which are around 200,000 voice actors, this is more like a job-posting site in which you're encouraged to find audiobook narration gigs on your own. You may also receive job notifications straight to your email if you subscribe to them.
Brilliance Audio
Hiring both experienced and new voice-over talents, they have clear specifications as to the number of hours that you need to give, and the number of books that you need to read aloud before you attempt to work for them.
Voice123
Not really an audiobook reading platform like the ones above, getting hired in this company means you'll be a voice actor which could also include reading and enunciating lines from books. Ever since 2002, Voice123 remains to be the largest online marketplace for voice actors.
VOPlanet
Like Voice123, VOPlanet is more like a portal for voice actors than audiobook readers. But since it is mainly about reading lines convincingly, the job is basically the same. The hiring process is done via online auditions in which the panelists are professional voice actors themselves.
Voice Crafters
Preferable applicants are those that come outside the US or the UK. In addition to their voice-over agency, they also have a book-reading subsidiary where you could work as an audiobook reader. Payment starts at around $150.
VOQuent
The good thing about this company is that signing up is totally free. However, it proves to be among the most difficult voice-over sites to get hired to. But pay rates are quite higher as well since they have a much higher standard than most similar companies.
Compared to other online or work-at-home jobs out there, the companies that hire audiobook narrators are quite few, which means the competition is not that stiff yet. You have a very great chance of getting hired with just a little courage!
But what if you're too shy to have your voice recorded? What if you hate the idea of having the job of narrating books? Then I'd recommend that you become a book reviewer.
Sites that pay for writing book reviews
After reading a book, you may write down your expert and honest opinion about it, and submit it to any of these sites:
Reedsy Discovery
By giving your review, you are exposing it to a variety of readers and authors of the books that belong to your most-loved genres. When you are able to write a review that people love, you could have a tip which is around $1 to $3.
Booklist Publications
They don't accept unsolicited reviews, but they do assign freelance book reviews for their blog posts. They accept submissions from a variety of cultural backgrounds. Payment is $12 to $15 per review.
Online Book Club
As a reviewer, you'll be given a list of free books to choose from. First, you will be asked to make 1 approved review. After that, you will be assigned to make more reviews. Payment is $5 to $30 per review.
Writerful Books
They accept book reviews from almost any category, but they highly prefer books by authors that come from the US, Australia, Britain, Canada, Ireland, and New Zealand. Payment is $10 to $50 per review
Instaread
This one is different because you won't be giving a review for them. Instead, you will be creating a summary of a book. Of course, it means you have to write a long article which should reach up to 1500 words. They pay $100 per summary.
These next sites are freelance book reviewing sites, payments are not really itemized because they greatly vary depending on the length of your review, the level of difficulty, and how much the readers love your writing.
Any Subject Books
In writing for this site, you will be asked what genre you're most interested in. This is to make sure that you can give very in-depth wordings in the review that you'll be giving.
Astronomy Magazine
As its name suggests, you will be asked to make a review of astronomy books. Before you do so, you will be required to submit a query letter. If you get commissioned for a review, you will be required to include a lot of details about the book like the author, ISBN number, etc.
Bethany House
As a publication centered around the Christian faith, it looks for reviews about religious and spiritual books. Their application acceptance is basically seasonal which means it could take up to 3 months before you'll know if you're accepted or not.
Book Browse
Once you become a member, you could be tasked to write a review about a book once every 3 months. Depending on how good you are with the job, you could be given more opportunities.
Get Abstract
Like Instaread, this one is also looking for book summaries. It's not just really about books though, because they are also looking for summaries of magazine articles that talk about science and technology.
Kirkus Media
They accept reviews that could be as short as 350 words. The books to be reviewed can be either English or Spanish.
Tyndale Blog Network
Working as a reward system for book reviewers, this one gives you points for reviewing books published by companies like Amazon or Barnes and Noble. You can then use these points for possible revenue earnings and in obtaining free reading materials from such companies.
US Review of Books
This one encourages reviewers to compare a book to others with a similar caliber and discourages reviews that can be considered cliché. By providing a 250 to 300-word review, you could have a paycheck that you could receive every 5th of the month.
If you have the habit of reading books for pleasure, how about making money out of it? Try browsing through the above-mentioned site – it could be the ultimate side hustle for bookworms like you!
Before you leave, can you please share this with your friends?