Bitcoin Rivals: 35 Cryptocurrencies You Need To Check Out
When Bitcoin became the hottest topic in crypto-currency, people went berserk and speedily tapped into the quickest methods on how they can multiply their income with it.
If there is a new money-making system that emerges, everybody certainly wants to hop into it as quickly as they can because obviously, nobody wants to be left behind when all of the people in the neighborhood are already scraping shards of wealth so they may pile it into their wallets.
But the problem with hopping into the most popular system is dealing with competition – the more people that are trying to be on it, the harder it is for you to gain momentum and attain the earnings you hope for.
Bitcoin is without a doubt, the most popular form of digital money. It is the best game in town. But is it the only game? No, it isn't.
Thankfully, a detailed yet comprehensive list of cryptocurrency alternatives is given below. Check them out, and you might discover that even in the not-so-popular methods, you might just find the wealth you always imagined having.
Having originated from Iceland in 2014, it is meant to address the restrictions made by the country's government regarding its existing form of currency. The anonymous creators of Auroracoin openly declared that they planned to give half of their earnings to thousands of people listed in Iceland's national ID database to issue a statement against their country's policy on money. Though it is racked with controversies, Auroracoin still continues to operate along with many cryptocurrencies.
Because of its unmatched dominance on anything related to digital cash, BTC was conceived. Does it promise to be better than Bitcoin itself? Actually, it does. In comparison to its parent coin, it has a maximum capacity of 32 MB of blockchain size, in comparison to Bitcoin which is just 1MB.
Being the best really has inevitable downturns which could be the reason why Bitcoin Satoshi Vision was conceived as well, in addition to Bitcoin Cash. Reports have it that such a creation was due to some kind of "civil war" that erupted within the Bitcoin community. Experts claim that the power of BSV could reach up to 128 MB, which could really spell trouble for its 2 predecessors.
Unlike most crypto coins where each one of them is attributed to digital cash, this one is established with the idea of pegging it into real-world assets. Conceptualized by Dan Larimer and Charles Hoskinson, Bitshares is released with the emphasis that it should go beyond the "checkbook" style of releasing cryptocurrency. With this concept, it promises to deliver digital financial services which are more transparent and are less prone to corruption.
While most crypto-coins are just about blockchains and networking technologies, this one embarks on a different direction: its collaboration with footwear manufacturer New Balance Athletics. They distributed a ledger blockchain to track the authenticity of its newest basketball shoe. It is one of the key concepts on which Cardano, one of the newest in crypto will be built atop from.
Like all other crypto-coins, this one started as a white paper item that was published sometime in 2017. It is built on the Ethereum platform in accordance with the ERC20 standard for tokens. LINK can be bought and sold for fiat currency or other digital currencies. The cool thing about it is it is designed to interact with real-world events and information that exist outside its blockchain, much like Forex and the Stock market.
As a form of digital money that has no central authority, it facilitates transactions that are untraceable. Launched in 2014 by Evan Duffield, it was originally named "Xcoin." With its transactions that occur through a swift governance structure, it wishes to overcome the shortcomings of Bitcoin. It is said to complete a block process in roughly under 3 minutes.
It is said to have its name derived from a dog meme, as evidenced by its logo. Starting out as a "joke currency" in 2013, it quickly established an online community for itself and was later operational as a fully functional digital-money system. In comparison to Litecoin which is said to be faster than Bitcoin at 2.5 minutes, Dogecoin has a block time of 1 minute. It was created by Billy Markus.
Released in 2018 by Daniel Larimer and Brendan Blumer, its platform claims to handle millions of transactions in a second with no transaction fees whatsoever. During its release, it was done so with the use of an open-source software. To ensure that it is issued in a more widespread manner, it came distributed with one billion tokens. As the newest form of cryptocurrency in existence, it is now under rigid testings and extensive revisions.
If Bitcoin is the biggest giant in the digital money dimension, then Ethereum should be called the next biggest giant around the block. Originating from a proposition of a programmer named Vitalik Buterin, it runs from a decentralized set of virtual machines that highly minimize the likelihood of spamming and fraud. In terms of block processing speed, it beats Bitcoin in great measures since it is able to achieve the task is not more than 15 seconds. It was launched in 2015.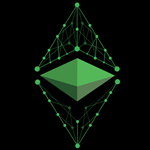 The strength of Ethereum as a Bitcoin alternative led to the creation of this really promising crypto-coin. The key difference from its parent is that it doesn't integrate the DAO (Decentralized Autonomous Organization) fork in itself. By doing so, the Ethereum Foundation imposed their trademark successfully to this new, altered version of the Ethereum blockchain.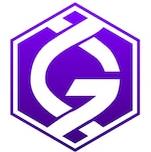 It was created by Bob Halford in 2013. With a focus aimed at helping scientific research, it has a platform that houses a set of projects that covers a wide range of disciplines. When you join the community that it has established, you get to tap into the processing power provided by tens of thousands of volunteers that handles every Gridcoin transaction. It is intended to reward the efforts of those who work for science, and it sure does also reward those who contribute to its cause.
With the goal of solving the scalar performance issues with Bitcoin, this one was fashioned to near-perfection. By replacing its blockchain with Tangle, a system of nodes in which each new transaction confirms two previous transactions, it has the hopes of being the best digi-currency. The non-profit foundation behind it, The IOTA Foundation, has established some agreements with top-class global companies, such as Bosch and Volkswagen, to further solidify the platform among connected business entities.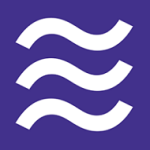 We all know that Facebook is currently the most dominant force in social media. Not too long ago, it published a white paper about its own cryptocurrency which is named after a horoscope element. One of the core concepts of Libra is that it is meant to utilize basket currency – a set of financial methods used to minimize the effects of fluctuations, i.e, the rise and fall of monetary value. Though Libra is still in its experimental phase, it is expected to be a very serious threat against Bitcoin and its most competitive rivals.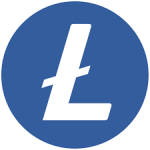 Released in 2011, its creation and transfer isn't governed by a central authority as it is based on an open-source cryptographic protocol. It was created by Charlie Lee, a Google employee. In terms of processing, Litecoin handles a block of a process in 2.5 minutes in contrast to Bitcoin which can do the same thing in 10 minutes. However, it uses an algorithm that's more complicated which makes the devices for mining it more expensive to produce.
Designed to cater to Native Americans, it was launched in 2014. Developed by Payu Harris, Mazacoin is promoted to show potential as the official future currency of the Oglala Lakota tribe of South Dakota, USA. Not too long after, it eventually became the national currency of such people. Although it functions in many ways similar to Bitcoin, its transactions require a much lower power requirement and are deemed to be way much simpler.
Same as with most cryptos, it issues a public digital ledger that can be viewed by all users, although no outside viewer can see the content of such information. Its decentralized way of handling transactions has gained the attraction of those who want to evade law enforcement pressures. It is also known to be used by dark web criminals. Despite this, many legit financial dealings still take place within their platform. It was originally conceived by Nicholas Van Saberhagen and was launched in 2014.
Originating from an idea that's mentioned in a Bitcoin forum, it started to emerge in 2011. Namecoin executes a mining process that can take place simultaneously with Bitcoin. Thus, a user will have no difficulty in choosing which one to invest in. Since it is largely based on Bitcoin's algorithms, Namecoin users can only have up to 21 million coins.
Released in 2015, it was created with the goal of dealing with blockchain limitations that often result in greater transaction time. Eventually, it did manage to achieve that as it is able to deliver transactions in not more than 10 seconds with no fees at all. To verify the validity of account owners, the Nano system has a voting system in which representatives can vouch for the credibility of the transactions that take place.
Founded in 2014 by Da HongFei and Erik Zhang and rebranded in 2017, it has a goal of utilizing blockchain technology to issue and manage digitized assets. Every year, NEO accumulates an estimated number of 15 million tokens which its creators plan to use to fund future developments. For the next years, the people behind the company hope to continually expand its services to fully shape its vision of providing a "smart economy."
Created in 2014 by a user with the code name UtopianFuture, the goal of founding NEM is to create a community-oriented form of cryptocurrency. During its early days, its focus was on brand awareness, marketing, training, and partnerships. The system that governs NEM is recognized as one with truly unique features in managing authentication requirements and traceability.
Launched by an anonymous software developer in 2013, it was created under the concept of building financial services in a truly flexible manner. Using a proof-of-stake algorithm, it provides a static supply of income and offers no mining options. Since it is also a platform for building applications, it enables other developers to create their own enhancements to the services provided by Nxt.
Named as such due to its peer-to-peer method of transactions, it was created in 2012 by Scott Nadal and Sunny King. Unlike most cryptocurrencies where the method called proof-of-work is utilized, Peercoin also uses another method called proof-of-stake. Being the first of its kind to use a combination of both methods, it promises to be less resource-hungry than Bitcoin.
As indicated in its name, it was created with the goal of having a digital currency for the legalization of the Cannabis industry. By the second quarter of the year 2014 when it was launched, it has easily risen to prominence in the cryptocurrency industry has reached a $1 million mark. In the following year, however, it has suffered great losses. Today, though it is not as mainstream as its counterparts, it still continues to propagate in the dimensions of e-commerce.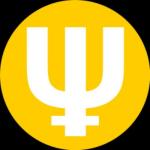 When it was launched in 2013 by Peercoin co-creator Sunny King, it provides a transaction technique that proves to be more practical than Bitcoin. Most details about cryptocurrency algorithms were only used by mathematicians and scientists, but with Primecoin, its algorithm is written in a public ledger that can be viewed and used by anyone.
With a platform for currency exchange and remittance, it is more than just another type of digital currency. Created by Chris Larsen and Jeb McCaleb, it was launched in 2013. Their network is managed by an array of independent servers that validates every transaction which compares every completed task with their data records on a constant basis. Some experts declare that Ripple runs on very low power consumption compared to other cryptocurrencies.
As another platform that uses decentralized servers, it allows cross-border financial transactions between any pairing of 2 kinds of any cryptocurrency. During its launch in 2014, it claimed to have accumulated 100 billion tokens, 25% of which are said to be given to chosen nonprofit organizations. It was created by Joyce Kim and Ripple co-founder Jeb McCaleb.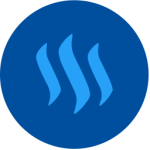 Social media has greatly revolutionized the way we communicate. Because of it, sharing, commenting, and reacting to certain posts has become a household chore and not to mention, acts that we do in almost every corner of this planet each and every day of our lives. Since 2016, Ned Scott and Dan Larimer of Bitshares have exploited this fact. Currently, Steem has a market capitalization of $159 million.
With this one, all stakeholders are allowed to participate in network upgrades by evaluating, proposing, or approving forks and modifications. This is due to its implementation of a modular architecture and formal upgrade mechanism that allows the network members to propose and adopt new technological innovations concurrently as they are developed. Its major participants are those that belong to the aerospace, nuclear, and semiconductor industries.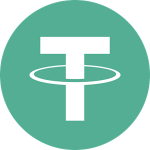 Run by a group called Tether Limited which claims that each Tether token is backed by a single US dollar, this one is very controversial in the digital currency community. Originating from a published whitepaper that speaks about building new currencies on top of the Bitcoin protocol, it was originally named "Realcoin" mainly because it was designed to be always worth $1. Even with the controversies and criticisms that it has garnered, it is still recognized by many cryptocurrency investors as one of the most dominant forces in its field. It was launched by Jan Ludovicus van der Velde in 2015.
This one utilizes an industry that's not too mainstream – pornography. Running from a decentralized peer-to-peer network, it processes transactions while issuing new currency units at the same time. Though viewed by many as a non-decent form of cryptocurrency, Titcoin has earned some nominations from digital award-giving bodies over the years. It was founded in 2014 by Edward Mansfield and Richard Allen.
With a name that's based on one of the most revolutionary sci-fi movies ever, it was built to increase the potential applications and possibilities for smart contracts and reduce their need to rely on trusted third parties. Its main attraction is its high throughput which can greatly improve its transaction performance. It has been known to surpass Bitcoin and Ethereum, in that aspect. It speaks of practicality to a very high degree, whenever cryptocurrency is the topic.
Originally named DogeCoinDark during its launch in 2014, it was reborn in 2016 with a new name. It strives to provide blockchain transactions that are untraceable and anonymous at the same time. It utilizes a technology used by Tor, a web browser popular among dark web users. Though it has a transparent ledger, it does its best to protect its users by not exposing their particular IP addresses.
It may have the disadvantage of having a not-so-popular blockchain, and the difficulty adjustment of its algorithm. Also, it is very sensitive to hashrate change, making it an easy target for timestamp spoofing and digital attacks. But it has one major advantage. Like Facebook's Libra, this one also exploits people's fondness for social media. It really did amass some fame upon its earliest release dates. One reason is that there it has a very easy and very attractive "one-click mining software" which is very easy to learn among users.
By utilizing cryptography, it aims to provide enhanced privacy to its users. In compliance with anti-money laundering and tax regulation government policies, Zcash provides an option called "selective disclosure" to investors which gives proof to whatever auditing process is required. The company that runs Zcash has collaborated with law enforcement agencies to ensure that their digital currency doesn't support illegal activities in any way. It was created by Zooko Wilcox in 2016
With these digital currency variants, it is fascinating to think that riches can appear in a variety of forms as well. Take your pick and give any of them a try. Who knows, you could be hailed as one of the richest individuals ever in the realm of cryptocurrency investing.
For a comprehensive way of earning money with these stuff, read this
Before you leave, can you please share this with your friends?